Even a small space can serve up a great design. Whether you want to customize an existing space or planning for a full-fledged renovation, smart updates can do all the tricks. Take cue from various lifestyle magazine and online sources and apply your creative ideas to make a petite space look much bigger. Smart color techniques, thoughtful furniture arrangement and perfect lighting ideas can do wonders, when it comes to decorate a tiny space. I will share my best home improvement ideas that are best fitting for a small space and at the same time restore beauty in tiny interiors without breaking your banks. Here are some cool tricks for house design.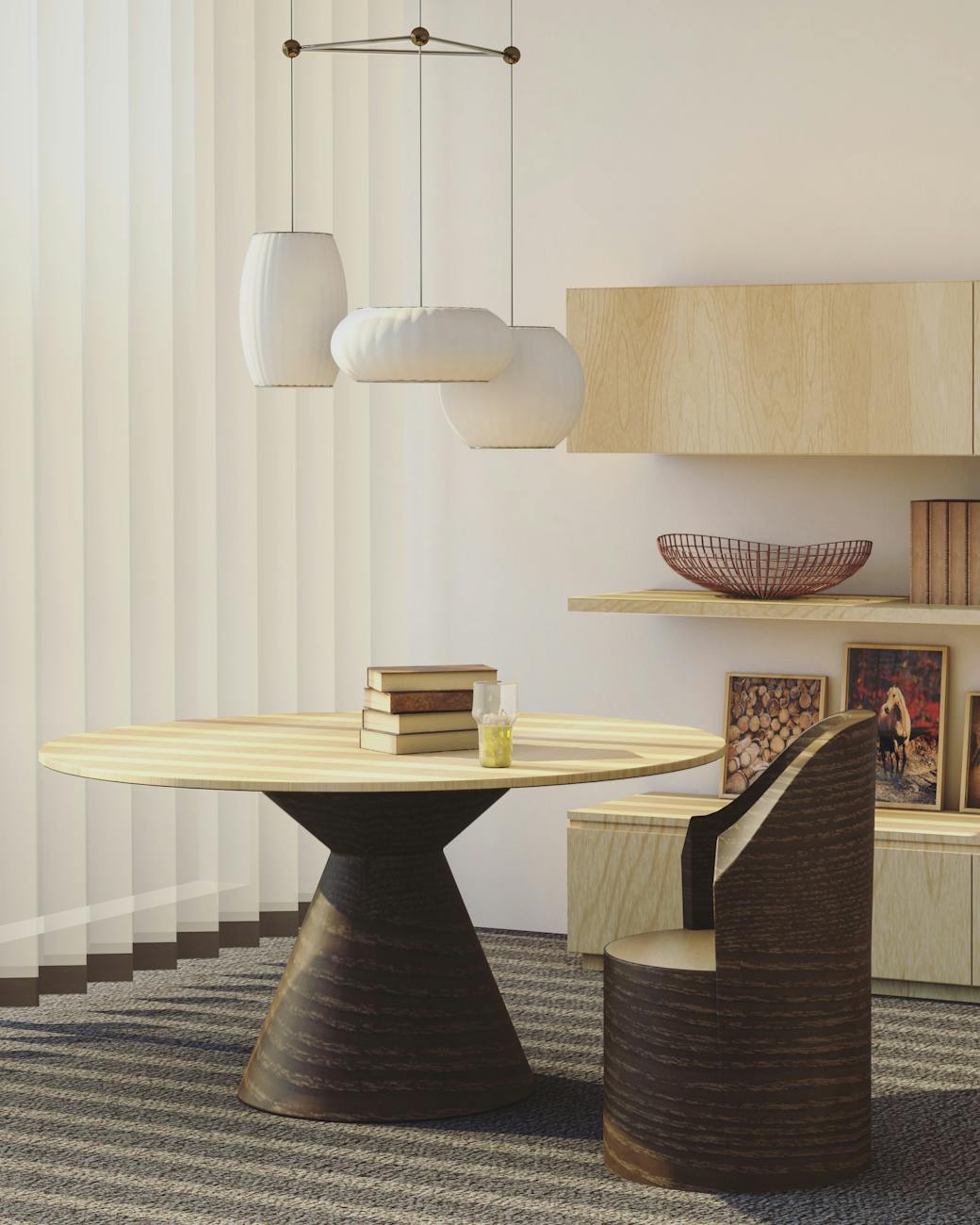 Play with Light Colors and Sharp Contrasts
Colors have a lot to do to make a space look bigger. Hence, a careful color choice can transform a small interior into a seemingly bigger living space. One of the best combinations includes a seamless blending of cream colors and icy blues. Smart choice of colors create amazing optical illusion, which makes a room appear bigger than its actual size. Light but bright colored walls reflect an airy feel. To maximize the effect, opt for a soft tone. Also paint your wall trim and moldings a shade lighter than your walls. It makes the actual space look much bigger.
Optimum Lighting Is The Key
Uninterrupted flow of natural light can open up the interior and makes it appear larger. If your home does not allow a sufficient supply of natural light, some creative lighting fixtures can suffice your need. You will be surprised at how these lighting fixtures can make a big difference to the overall feel of your home. If you have large windows, allow natural light to come through it. Such arrangement will connect the room with the outdoors, thus maximizing your space. Pulled back window coverings are best to bring in more light. Enhance the overall aesthetics with potted flower plants near the windows. You can also use lamps of various shapes and size to incorporate special effects.
Cut The Clutter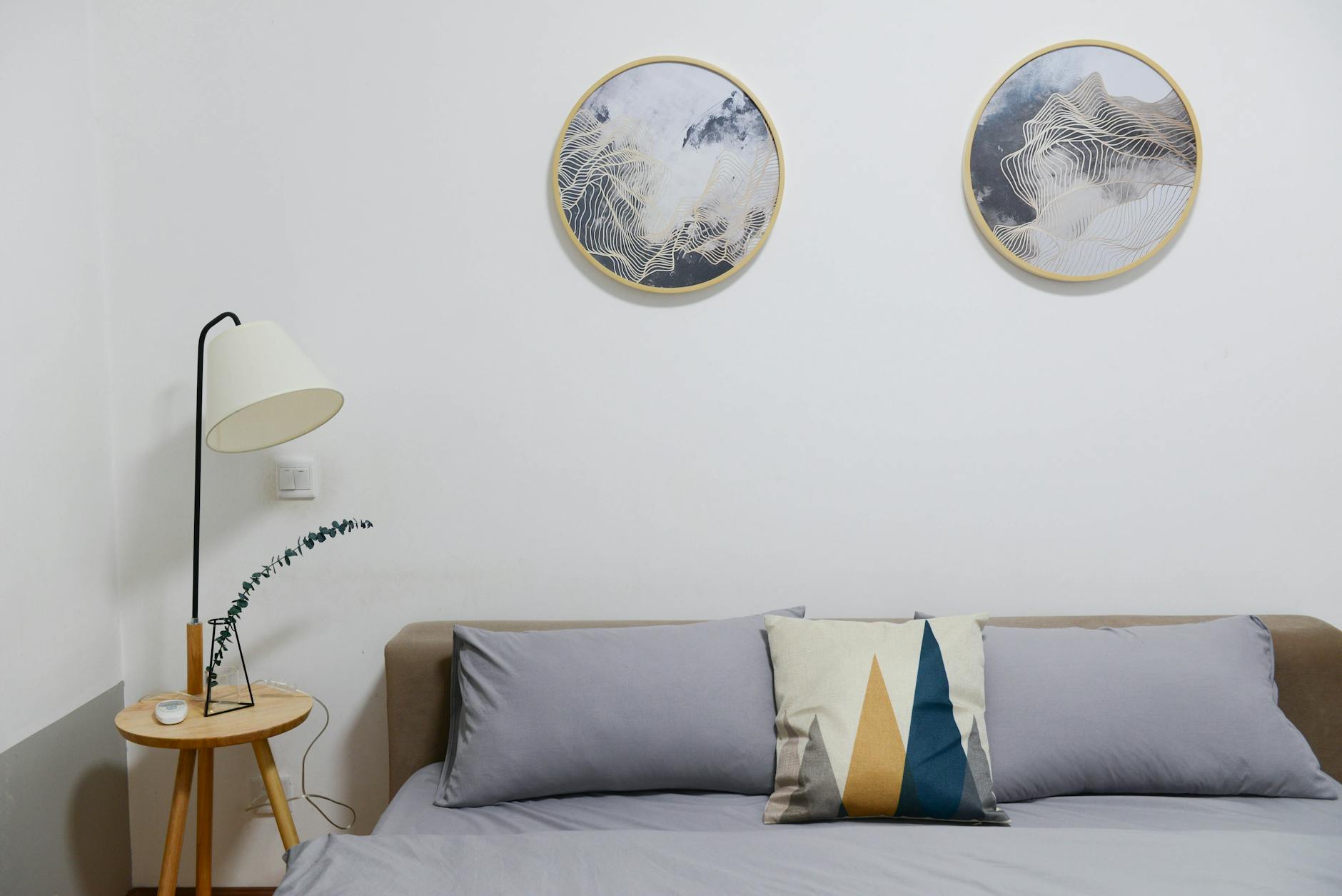 A tidy and organized room work wonders to make a space appear larger than its actual dimensions. Having too much stuff makes a space look crowded. Instead, neatly arrange your stuffs so that the space looks pretty orderly and open. A cluttered room makes the space looks smaller and congested. Avoid covering your walls with a lot of wall paintings and pictures. When decorating a petite space, get a focal point and try to put pictures or any other décor items to grab attention. Arrange your furniture in such a way, so that the focus is drawn towards that area. Always remember to limit the accessories to cut the clutter. Remove area rugs to create an illusion of increased floor space.
Strategically Place Mirrors
Mirrors can effortlessly make any room appear larger. Placing it strategically helps you a lot. Facing mirrors to a focal point can create the delusion of a larger interior. It creates a sheer depth in the very design of your living space. The best advantage of having mirrors is that they reflect both natural and artificial light and thus can make your room look brighter and bigger. A mirror facing the outdoors is highly effective. Glass table tops and mirrored cabinet doors are a great way to lend a spacious feel to tiny interiors.
Smart Arrangement Of Furniture
Furniture eats up a major space in your home. However, strategic arrangement can create an illusion of space. A great way to do this is to use multi-function furniture. Modern day sofa beds come with a host of solutions and suffice the need for a coffee table, beds and drawers for storage. Use folding tables and nest tables, so that you can tuck it up when not need it. It's better to scale the furniture to check if they aptly fit in the given space. Instead of having over-sized sofa, invest in seating arrangements that are sleek and fashionable. Chairs with open arms and exposed legs are best choice in this regard.
So, implement these tips right away and fall in love again with your small home.